You may have read about HUREL services at Visikol in one of our latest blogs (if not, check it out here), and this week we would like to shed some light on HUREL Products.
Our HUREL micro livers are 2D self-assembling co-cultures (SACCs) of primary cryopreserved hepatocytes combined with a non-parenchymal (stromal) cell line. HUREL micro livers demonstrate excellent metabolic competency as well as phenotypic stability for use in long term culture – two key features that make these plates integral to our clients around the globe.
We can ship ready-to-use plates in a variety of species, both large and small animals as well as pooled human, and plate formats directly to your lab's doorstep to be used in your own workflows. Curious to learn more?
Let's explore what a HUREL shipment looks like below:
Products
To ensure products are delivered to our clients unharmed, we have developed a robust packaging method designed with viability in mind. Each shipment includes:

Plated cells
Complimentary dosing and maintenance media
Spare plate lids
Heat packs to maintain optimal temperature during shipping
Disposable temperature logger for quality assurance
COA lot information
Unpacking and usage protocol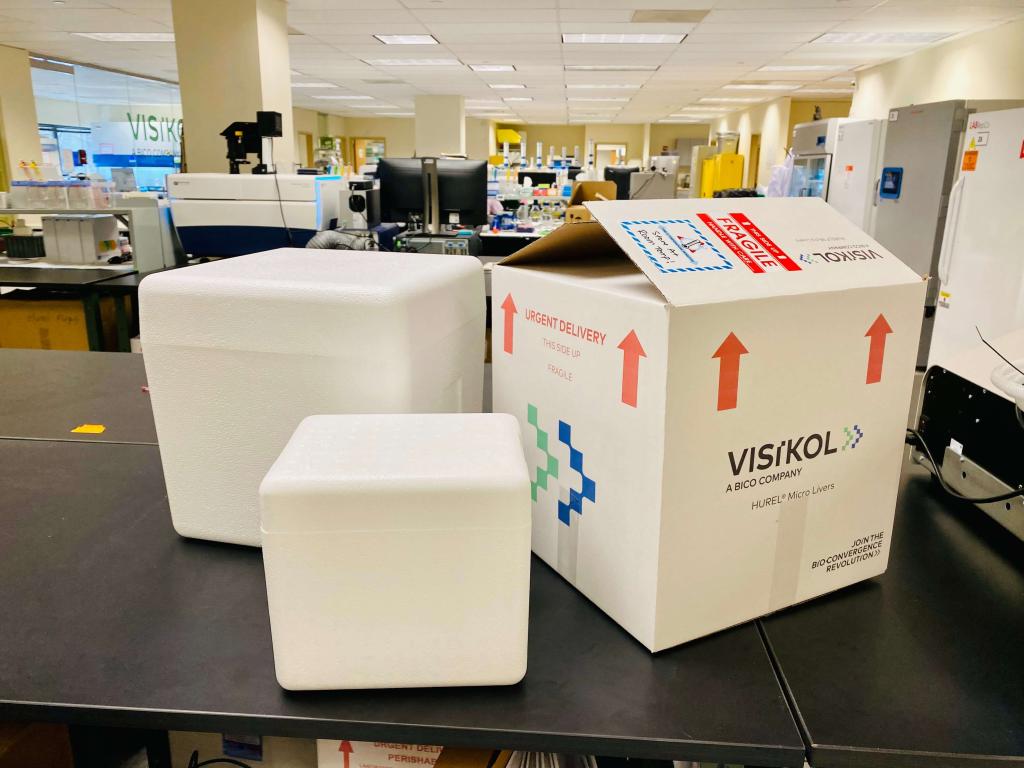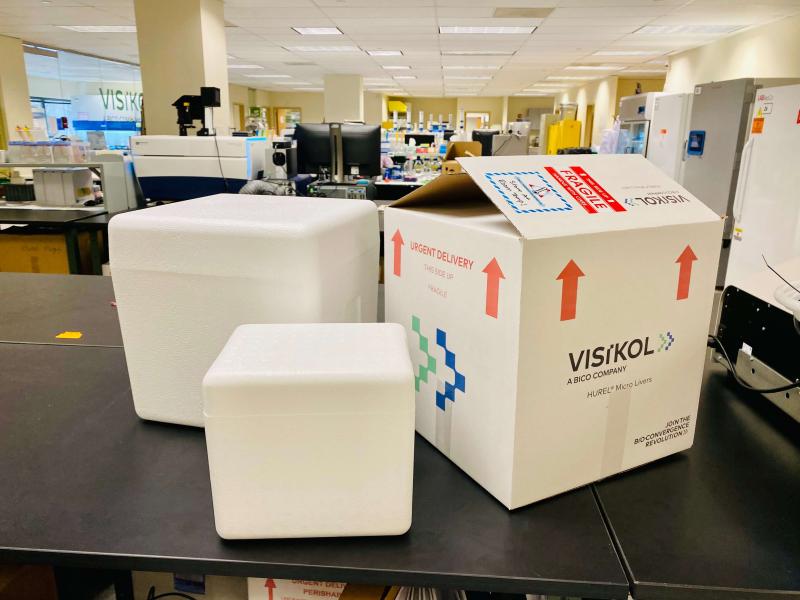 Orders will arrive in signature Visikol packaging, complete with an inner and outer Styrofoam cooler within.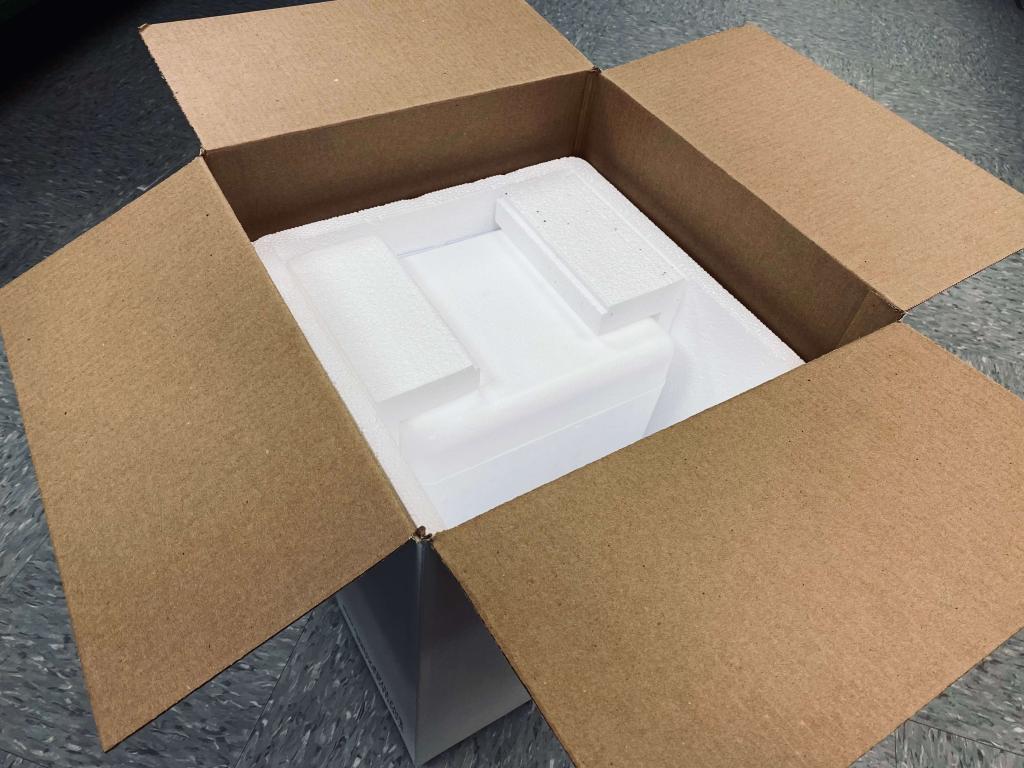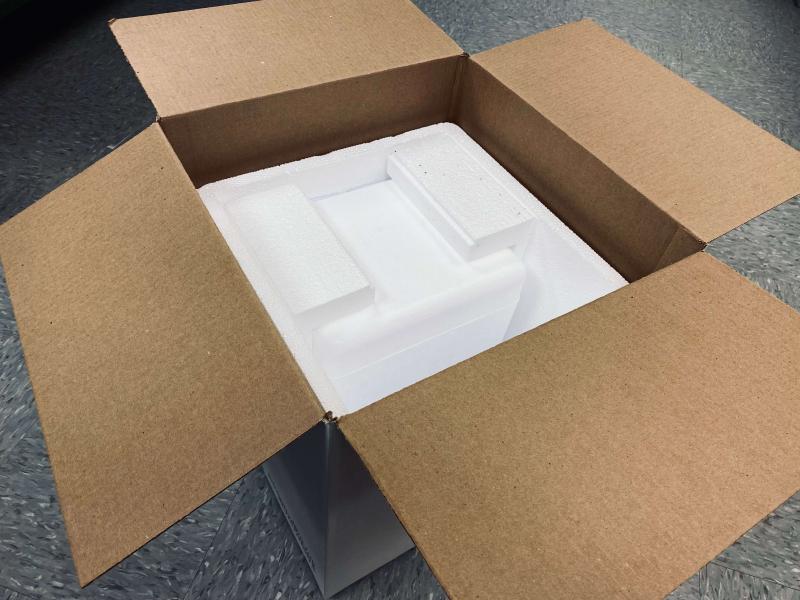 Inner cooler arrives safely and securely nestled between two Styrofoam spacers.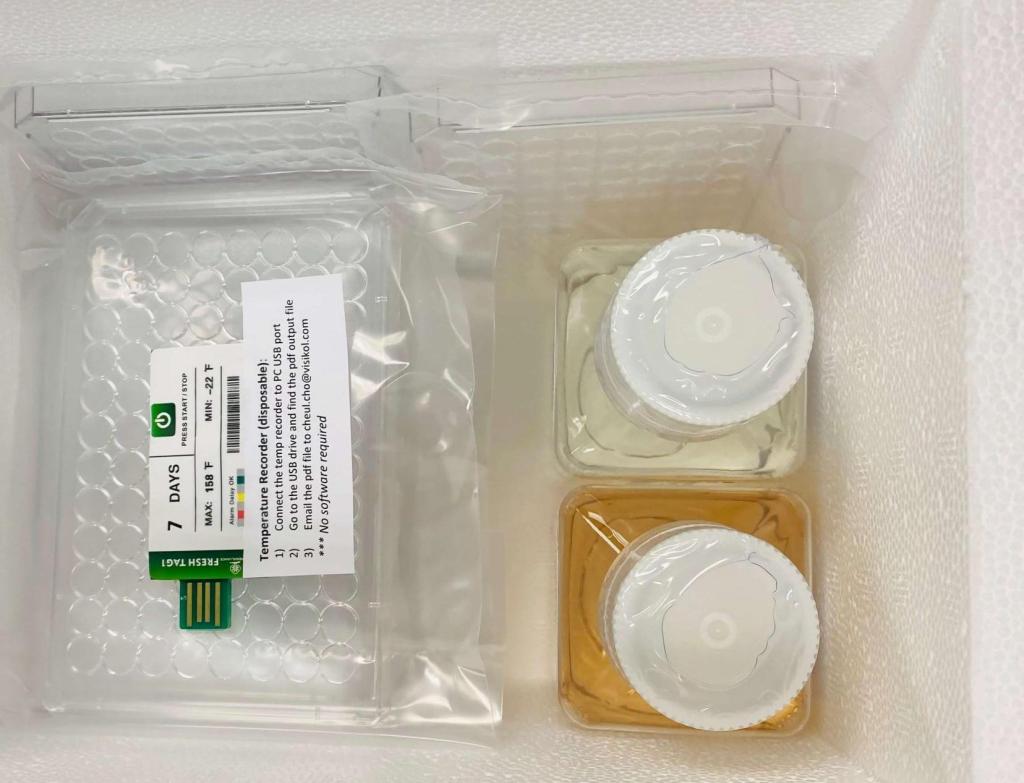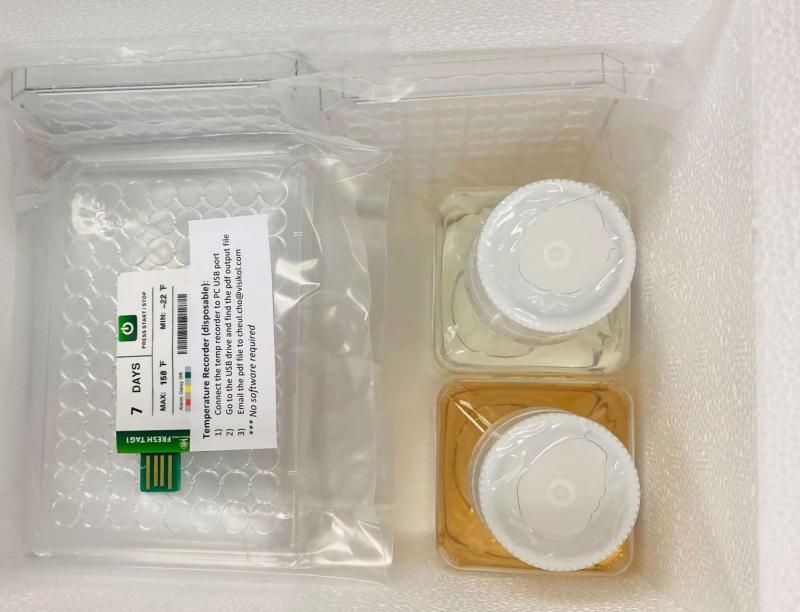 Media, plate lids, and cells can be found within the inner cooler.
Shipping
Shipping is made simple – simply provide the address where you would like your plates delivered and we will handle all the logistics. We can ship both domestically and internationally.

Every international shipment comes equipped with a GPS tracker to ensure your plates arrive safely to you.
Ready To Use
To start using your plates, simply remove the cell culture plate from the protective sleeve, remove the rubber bands, remove the lid, peel off the sealing film and you are ready to go!