As experts in High Content Imaging and confocal microscopy, in vitro assays, and 3D cell culture models, Visikol offers a wide-range of High Content Screening (HCS) services to clients utilizing 3D cell models and traditional cell-based assays.  At Visikol, our team of experts is here to walk your team through every step of the high content screening workflow. From offering a robust menu of validated in vitro screening services, and rapid custom assay development (3-4 week turnaround time), our team is highly flexible in how we work with clients.
No client is too big or too small: we work with small pharma companies to provide target validation, custom assay development, and end-to-end compound screening services. We also work with large pharma clients in the development of high content screening workflows and custom image processing pipelines for on-site implementation for larger screening efforts.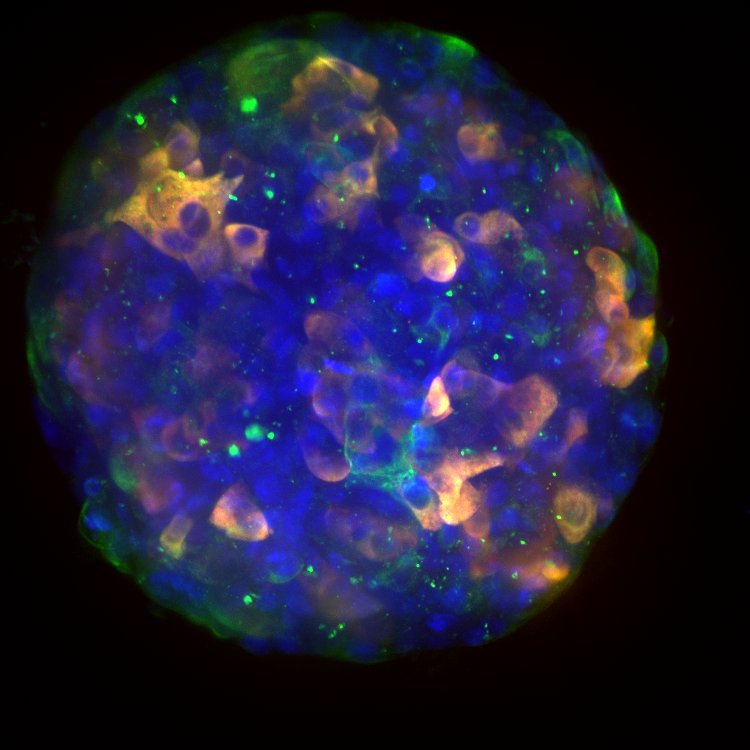 Experts in Cell Culture
Interest in the application of 3D cell culture models to drug screening efforts has grown exponentially over the past 5 years. We recognize the importance of 3D cell culture due to improved in vivo relevancy and relatively low-cost. 3D cell culture is growing and changing rapidly, as myriad models, lines, media, and matrices are adopted throughout the industry, each with distinct advantages and caveats. There is no one-size-fits-all solution in 3D cell culture, and as such, we work closely with our clients to define exactly which model is appropriate for their specific research question or screening campaign. We have an expert team of cell biologists with in-house capabilities to generate any models required, and we have partnerships with major providers of 3D models when highly sophisticated models are required.
We also provide assays using traditional monolayer cell models. Utilizing High Content Screening allows for multiple readouts to be assessed simultaneously in a single plate. Every assay we provide in a 3D model format can be applied to monolayer models.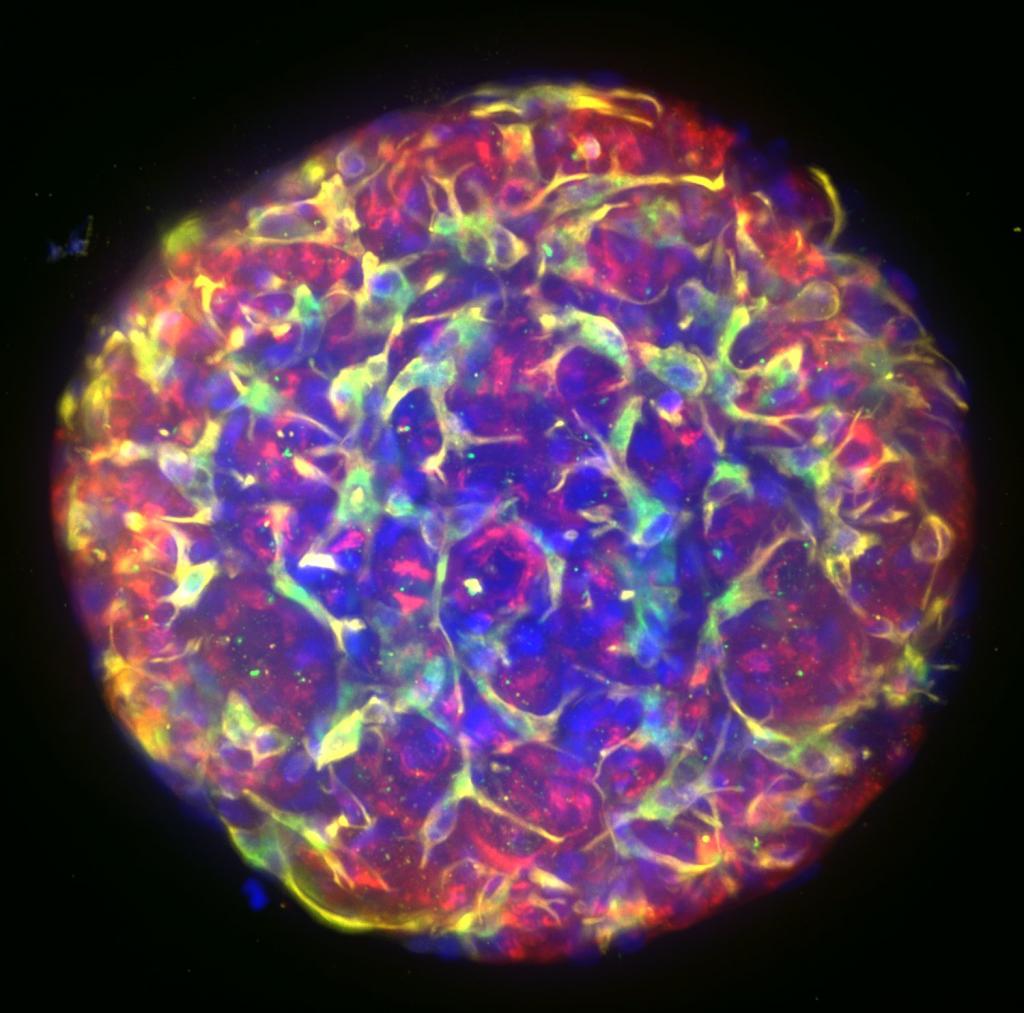 Any target, any label
Our team of experts has worked on countless projects of all shapes and sizes, from microtissues to prostate biopsies, rabbit retinas, and whole owl brains. We have developed a robust method for optimization and validation of new targets, and coupled with our knowledge of high content imaging, we can quantify nearly any target using nearly any label. We are experts at immunolabeling and have worked with hundreds of different antibodies and targets. We utilize only antibodies validated for immunohistochemistry and immunocytochemistry, working closely with AbCam and ThermoFisher to select the only the best antibodies for use in our assays.
We are target agnostic: we routinely develop custom assay endpoints based on our clients' proprietary targets, all we need is the antibody and to know is where in the cell you expect the target to be present, so you can keep your high value targets confidential.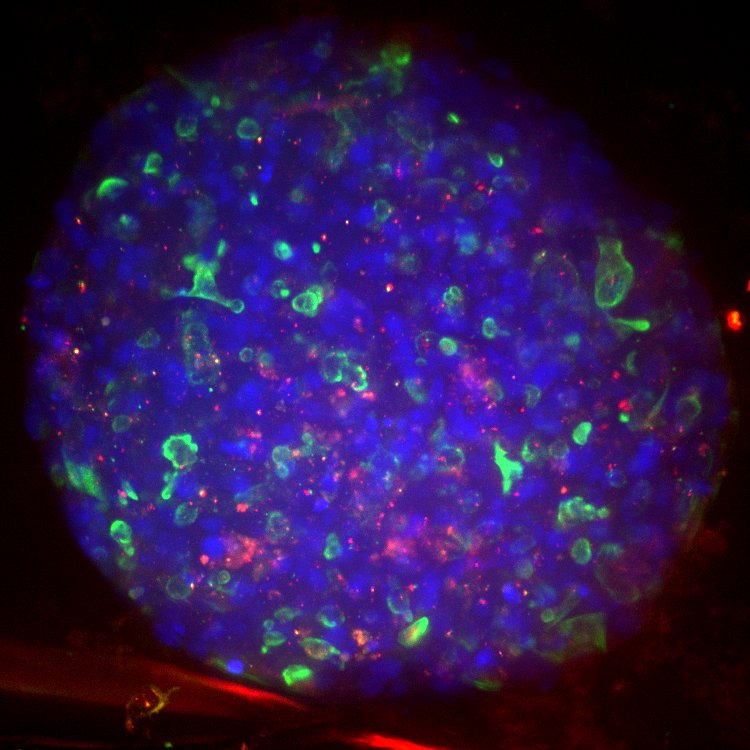 Rapid turnaround and open communication
Drug discovery happens fast, and high content screening was built for speed.  Our team uses automation, computerization, and robotics to accelerate high content screening. Typical turnaround time for 3-color assays is 3-4 weeks. For custom projects, we start with an inexpensive proof of concept to demonstrate our expertise before moving onto larger screens. We communicate our progress with clients throughout the entire assay process, making sure that we stay on the same page, so you know exactly what to expect as your project progresses. We go the extra mile, keeping our eyes peeled for interesting trends and insights in data that may have escaped notice from larger CROs. Working closely with our clients allows us to offer advice in assay design so we share our expertise with your team before the project even starts, to ensure the best and most successful project we can accomplish together.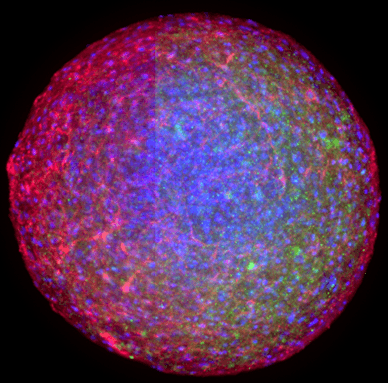 Images into insights
A typical HCS assay can easily generate > 100,000 images–a major bottleneck for processing and analyzing data. Using our purpose-built image processing pipeline, we quickly parse through tens of thousands of images to obtain quantitative data, extracting cell counts, morphological features, colocalization of labels, and computing statistical comparisons between groups simultaneously. We do the hard part of sifting through gigabyte after gigabyte to distill your data down to the essence, delivering finalized reports that allow you to make the right decisions, and act quickly.
We work closely with our clients to define the exact needs of a project.  For custom projects, we offer small-scale proof-of-concept work to demonstrate our expertise and build your confidence that your screening campaigns are in good hands.  Please reach out directly to discuss your HCS needs.