OUR PRODUCT AT A GLANCE
HUREL® micro livers are self-assembling co-cultures (SACCs) of primary cryopreserved hepatocytes combined with a
non-parenchymal (stromal) cell line. The hepatocytes spontaneously self-assemble into colonies. This patented form of liver cell culture has been demonstrated, in peer-reviewed studies, to produce the longest-enduring, most phenotypically stable and metabolically competent of any liver tissue construct developed in the world to date.
The HUREL Micro Liver's superior metabolic competency, derived in part from their multi-fold greater hepatocyte number and therefore greater cell density within the microtiter well, is the characteristic most centrally responsible for HUREL's delivering data of superior translational predictivity for DMPK studies.
Rock-solid, long-enduring phenotypic stability creates the foundation for the superior metabolic competency that distinguishes data generated on the HUREL platform from that of primary hepatocytes cultured in suspension, in monoculture, in micropatterned arrays, and in 3D spheroids.
The HUREL micro liver models have been used in dozens of publications to date by the world's leading pharmaceutical companies and are integral to services at many contract research organizations.
HUREL Liver Model Species
Each package will arrive with the following items inside:
-Plated Cells
-Dosing & Maintenance Media
-Spare Lids
-Heat Packs
-Temperature Log
-Usage Instructions
OUR PACKAGING
To ensure products are delivered to our clients unharmed, we have developed a robust packaging method designed with viability in mind.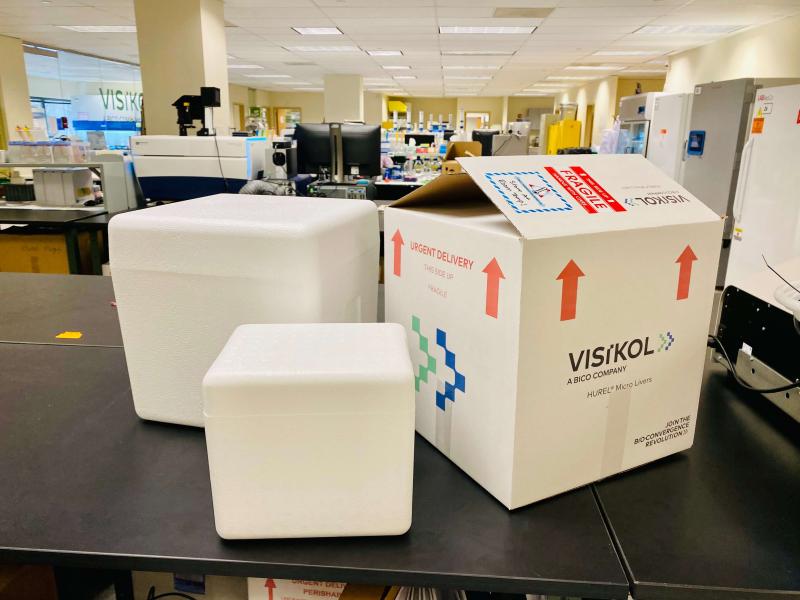 Orders will arrive in signature Visikol packaging, complete with an inner and outer Styrofoam cooler within.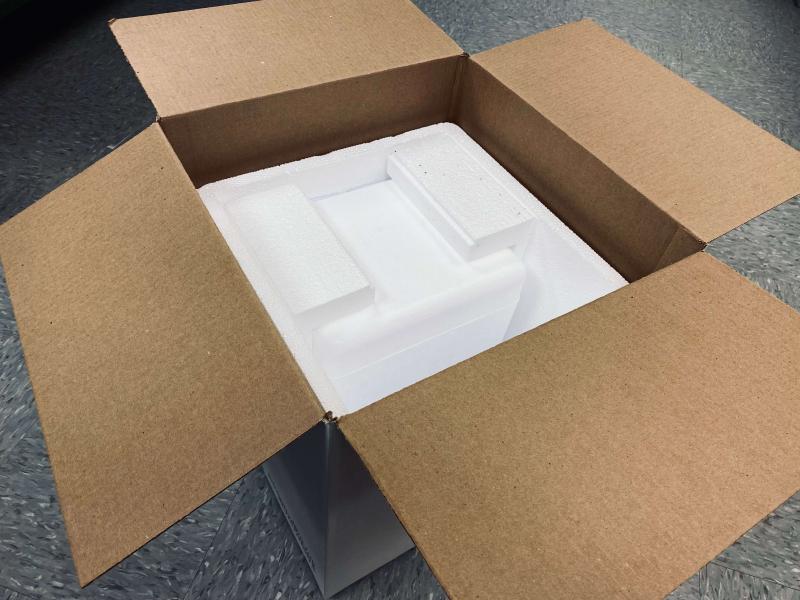 Inner cooler arrives safely and securely nestled between two Styrofoam spacers.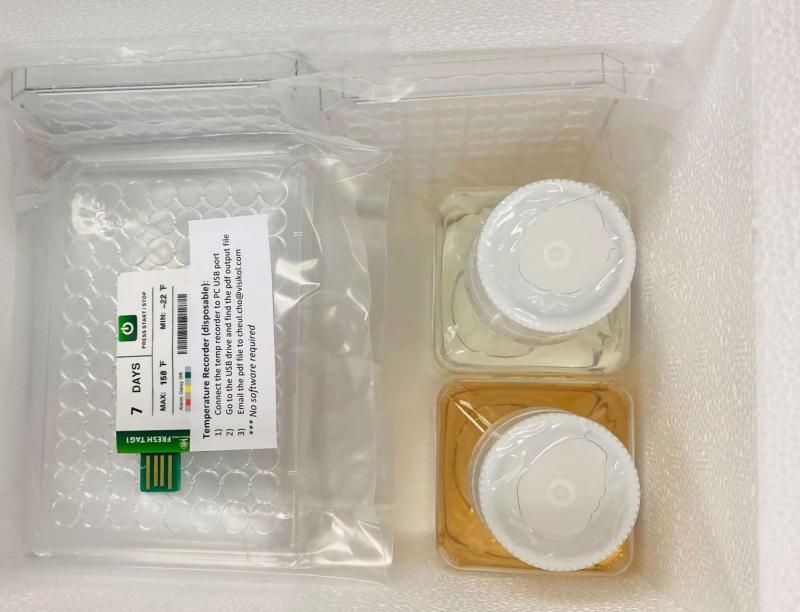 Media, plate lids, and cells can be found within the inner cooler.
Usage Protocols
HUREL® hepatic co-culture plates are shipped in a uniquely designed configuration to ensure temperature control and leakage prevention for the duration of shipment. Kindly follow our unpacking protocol for optimal use of our product.
Package Contents:
HUREL maintenance media (serum-containing media): 65ml per plate

The serum-containing maintenance media is recommended to use for media change upon plate arrival and maintaining the culture plates (change media every 2 days) prior to assays. For long-term assays (> 7 day culture), the maintenance media is recommended to use for cell stability.

HUREL dosing media (serum-free media): 65ml per plate

The serum-free dosing media is recommended to use for assays that take up to 7 days. For drug clearance and metabolite generation assays, the media don't need to be changed up to 7 days.
HUREL® co-culture plates, Replacement lids, Unpacking & Maintenance Protocol, COA lot information, Packing slip
Temperature recorder* (disposable): 1) Connect the temp recorder to PC USB port, 2) Go to the USB drive and find the pdf output file, 3) Email the pdf output file to cheul.cho@visikol.com
*No software required. The temp. recorder will generate pdf output file automatically in the USB drive once connected
Box unpacking
1.Take both medium bottles from shipping container and warm the medium bottle labeled Maintenance Media to 37°C
2. Carefully remove HUREL® hepatic co-culture plates from shipping container
Keep cell plate orientation as it is packed. DO NOT flip over plates
3. Transfer cell plates to biosafety cabinet
Only use cells under aseptic conditions
4. Follow "Unpacking HUREL® plate" (see below)
5. Remove the lid and peel off the sealing film
6. Aspirate the shipping media from the plates using the aspiration protocol detailed below and replace with 37°C warm Maintenance Media. Refer to the table "Incubation volume" below for recommended medium volume/well
7. Finally, put a sterile replacement lid on the co-culture plate and transfer to an incubator for incubation at 37°C and 5% CO2**
** Visikol recommends that the HUREL plates acclimate in an incubator overnight, however, for same day experiments, allow the cells to acclimate in an incubator for a minimum of at least 4 hours before use in an experiment. It is recommended to use the culture plate within 4 days of receiving and to change the plate's media with the maintenance media every 2 days.
Recommended Aspiration Protocol
Medium aspiration should be performed using a low vacuum pressure
Aspirator tips should NEVER touch the bottom of the wells
To ensure cells do not dry out and function and viability are sustained, it is recommended to aspirate and replace medium 3-6 columns at a time
Unpacking HUREL Plate:
Open the cell culture plate from the sleeve and remove the rubber bands
Remove the lid
Peel off the sealing film
HUREL Human Pool™/ HUREL Human™/ HUREL Primate™/HUREL Rabbit™/ HUREL Cat™
Plate Format

Hepatocyte Number/Well

Recommended
Intubation
Volume

384-well
11,000
30-50 μL
96-well
30,000
80-100 μL
48-well
70,000
180-200 μL
24-well
188,000
400-500 μL
12-well
375,500
800-1000 μL
6-well
940,000
2000-2400 μL
Plate Format

Hepatocyte Number/Well

Recommended
Intubation
Volume

384-well
15,000
30-50 μL
96-well
40,000
80-100 μL
48-well
94,000
180-200 μL
24-well
250,000
400-500 μL
12-well
500,000
800-1000 μL
6-well
1,250,000
2000-2400 μL
HUREL Rat SD™/ HUREL Rat WH™/ HUREL Minipig™
Plate Format

Hepatocyte Number/Well

Recommended
Intubation
Volume

384-well
8,000
30-50 μL
96-well
25,000
80-100 μL
48-well
59,000
180-200 μL
24-well
156,000
400-500 μL
12-well
312,500
800-1000 μL
6-well
780,000
2000-2400 μL
Plate Format

Hepatocyte Number/Well

Recommended
Intubation
Volume

384-well
7,000
30-50 μL
96-well
20,000
80-100 μL
48-well
47,000
180-200 μL
24-well
125,000
400-500 μL
12-well
250,000
800-1000 μL
6-well
625,000
2000-2400 μL