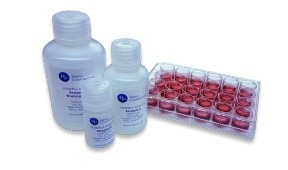 HUREL® Flux™ is a single-well, direct-measure biliary efflux assay kit, and is now available in a complete, plug-and-ply kit that arrives at your lab ready for immediate use. The kit features HUREL's high-functioning, stable, long-enduring, patented hepatic co-cultures which allows for direct – and accurate – measurement of a compound's biliary disposition from a single well of cells using HUREL's proprietary method. HUREL® Flux™ is convenient, cost-effective and available in a variety of species including human, monkey, dog, and rat.
The HUREL® Flux™ kit includes:
HUREL hepatic co-cultures in a 24-well plate
Dosing media
Tight junction disruption solution
Washing media
Single-use license
Protocol and calculation sheet
Method
The traditional method involved indirect 2-well bile measurement. This method is expensive, requiring twice as many wells per compound. This method is less accurate and the platform is a double gel system that requires validation of specific hepatocyte lots prior to use,

Traditional Method
The HUREL® Flux™ method is a direct single-well bile measurement. This method is cost-effective, allowing for the analysis of more compounds per experiment. It is highly accurate, and the platform is a robust primary hepatocyte co-culture model, arriving ready to use.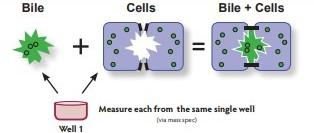 The HUREL® Flux™ Method