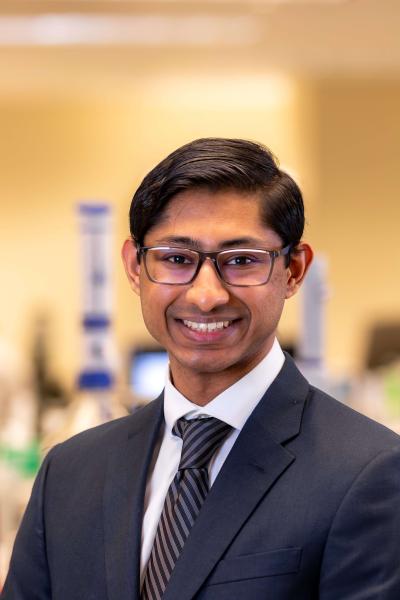 Q&A
-How long have you been at Visikol?
1.5 years
-What do you do at Visikol?
-What's your favorite project that you've worked on here at Visikol?
My favorite project is an R&D project where we were exploring a breast cancer TMA to see if we could perform patient stratification based on the patients' immune profiles. This project is my favorite because I was able to combine various image and data analysis techniques to fully explore the TMA and uncover a better method of classifying patients that can help to guide treatment strategies for breast cancer patients.
-Most challenging part of working in the science field?
The most challenging part of working in the science field, and also the most rewarding, is finding solutions to the many obstacles that can arise in a project due to the variability seen in biology. It can be very frustrating when things do not go as intended, but working through the problem and eventually finding a solution is very rewarding and will teach you a lot along the way.
-Most rewarding part about working the science field?
The most rewarding part is being able to contribute to the drug discovery process by having a hand in testing treatments and researching various diseases to advance the medicinal field so that solutions and a better understanding of diseases can be found to help improve patient care.
-How does your department help Visikol accelerate the drug discovery process?
My department helps Visikol accelerate the drug discovery process by analyzing scientific images to extract and analyze quantitative data that can help answer client's research questions about diseases or specific treatments. Image analysis helps to put numbers to observations and allows researchers to extract large amounts of information from images of their samples. The large amount of information enables researchers to explore multiple aspects about their samples and can elicit features that are important such as the effectiveness of their treatment, mechanism of action for a treatment, characterization of a disease, and much more.
-Fun fact about yourself?
Option 1: A fun fact about me is that I am a robot from outer space sent to take over the world.
Option 2: A fun fact about me is that I love to watch stand-up comedy.