At Visikol, we have undertaken a wide range of customized projects of all types, typically aimed toward drug discovery efforts. Our capable team is comprised of experts in in vitro assay development, immunohistochemistry, imaging, and image analysis, and we apply our expertise toward developing assays that are rich in data for our customers.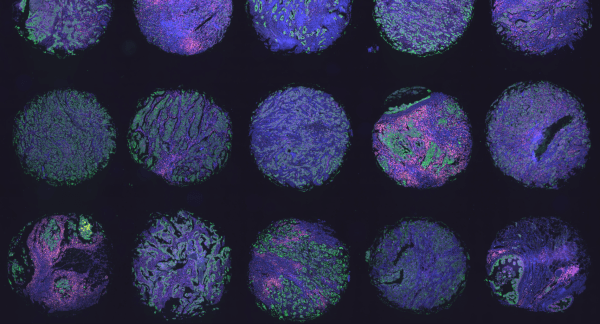 While we have a large number of assays and services that we have developed and offer to clients, there are many clients who require a customized approach to answer their research question.
Begin with a Proof of Concept
We find that the best way to start a custom project is to first begin with a proof-of-concept study after we thoroughly discuss the project objectives, approach and desired end points. This approach allows us to work with our Clients more quickly and to de-risk the project prior to advancing to a more thorough study. We see this approach as highly beneficial as it allows our Clients to show key internal stake holders preliminary data before committing to a larger scale project. This approach also allows us to determine for higher risk projects if the approach and objectives are feasible and affordable.
Milestone-Based Development Process
Once we have completed a proof-of-concept study, we will transition into larger scale project activity. We believe in sharing the risk of development with our clients. We will break a large project into several segments (e.g. validation and optimization of imaging and quantification strategy), and through designing a detailed statement of work for our Clients, we will implement specific milestones during the project. These milestones provide an opportunity to change or alter an approach prior to moving through an entire project so that the output clearly aligns with the Client's expectation. We find this approach to be particularly important for higher risk projects where secondary milestones are dependent upon earlier findings for "Go/ No-Go" decisions.
Open Line of Communication
Throughout the course of custom projects, we make sure to stay in close touch with our clients. We schedule teleconference meetings where we will share progress and discuss results to ensure that the project is on track.